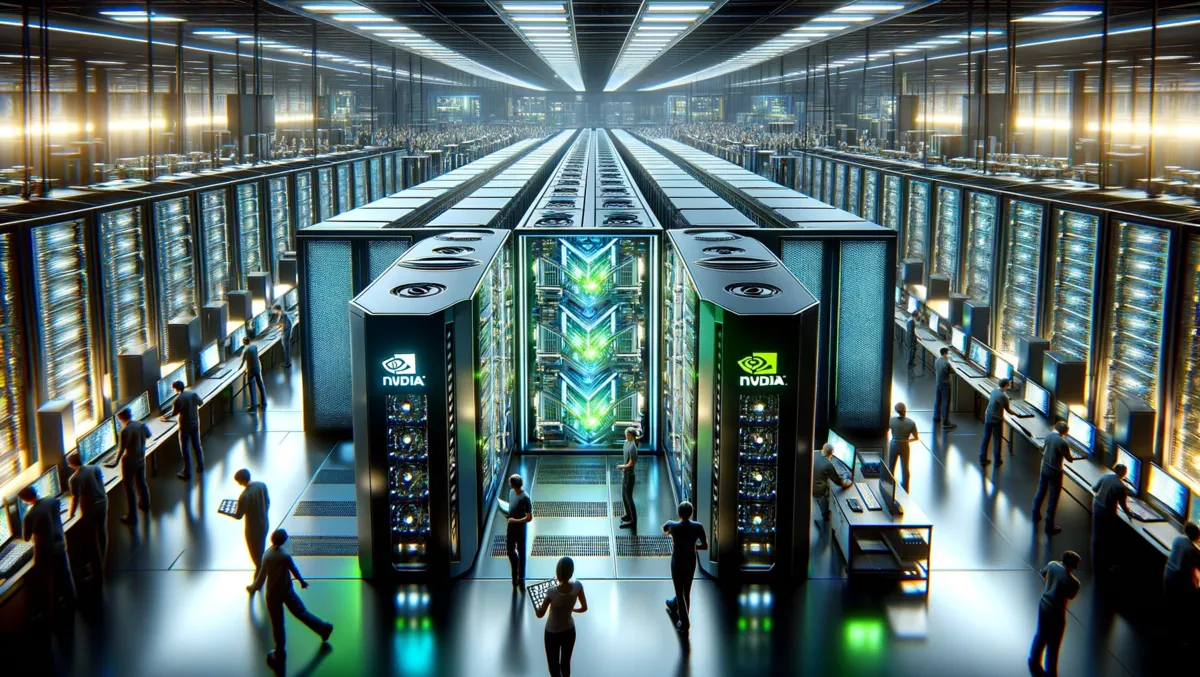 Vultr enhances cloud GPU offerings with NVIDIA GH200 Superchip integration
Vultr, the world's largest privately-held cloud computing platform, has announced the integration of the NVIDIA GH200 Grace Hopper Superchip into its Cloud GPU offering. This addition aims to accelerate AI training and inference across Vultr's 32 data centres globally.
This upgrade comes after the launch of Vultr's unique GPU Stack and Container Registry. The NVIDIA GH200 Grace Hopper Superchip, designed from the ground up to meet the challenges presented by AI, high-performance computing, and advanced analytics, is optimised for a CPU server architecture capable of fully utilising the flexibility of the Arm architecture.
This latest addition complements Vultr's existing NVIDIA GPU offerings, the HGX H100, A100 Tensor Core, L40S, A40, and A16 GPUs.
J.J. Kardwell, the CEO of Vultr's parent company, Constant, expressed the company's excitement to be among the first cloud providers offering global access to this game-changing technology.
"With our global rollout of the NVIDIA GH200 Grace Hopper Superchip, AI innovators now have access to the most powerful GPU for AI inference and the ability to access it worldwide to support their local market latency, data sovereignty, compliance, and privacy goals," said Kardwell.
In response to the rapid adoption of large language models requiring new heights of computing power, the NVIDIA GH200 Superchip delivers unmatched performance.
Bringing the new NVIDIA NVLink-C2C to blend NVIDIA Grace CPUs with Hopper GPUs, the new addition offers seven times higher aggregate memory bandwidth to the GPU compared to leading servers today with PCIe Gen 5. Applications running on terabytes of data can now achieve up to 10X higher performance, with the GPU having direct access to nearly 600GB of memory.
According to Matt McGrigg, Director of Global Business Development at NVIDIA Cloud Partners, the NVIDIA GH200 Superchip was designed expressly to surmount the most data-intensive problems of the present and the future.
McGrigg praised Vultr's latest advancement, saying, "With the NVIDIA GH200 in its cloud GPU lineup, Vultr is making some of the industry's most powerful computing resources available to customers worldwide."
Vultr aims to make high-performance cloud computing accessible, user-friendly, and affordable for businesses and developers all over the world. The NVIDIA GH200 Superchip brings its host of benefits to AI professionals across the globe via Vultr's vast network of data centres.
These include AI Training and Inference, Graph Neural Networks (GNNs) applications, and enhanced High-Performance Computing (HPC).
Vultr's broad array of virtualised cloud compute offerings, including bare metal offerings and managed Kubernetes, is further complemented by its integration with NVIDIA GPUs. These enhancements equip Vultr as the preferred complete cloud provider for businesses of all sizes dealing with critical AI and machine learning initiatives.
Vultr has also announced that it has achieved NVIDIA Elite status in the NVIDIA Partner Network for Compute Competency. Compute partners like Vultr provide NVIDIA GPU-accelerated computing platforms for enterprise IT, integrating hardware and software to support modern workloads from the data centre to the edge.