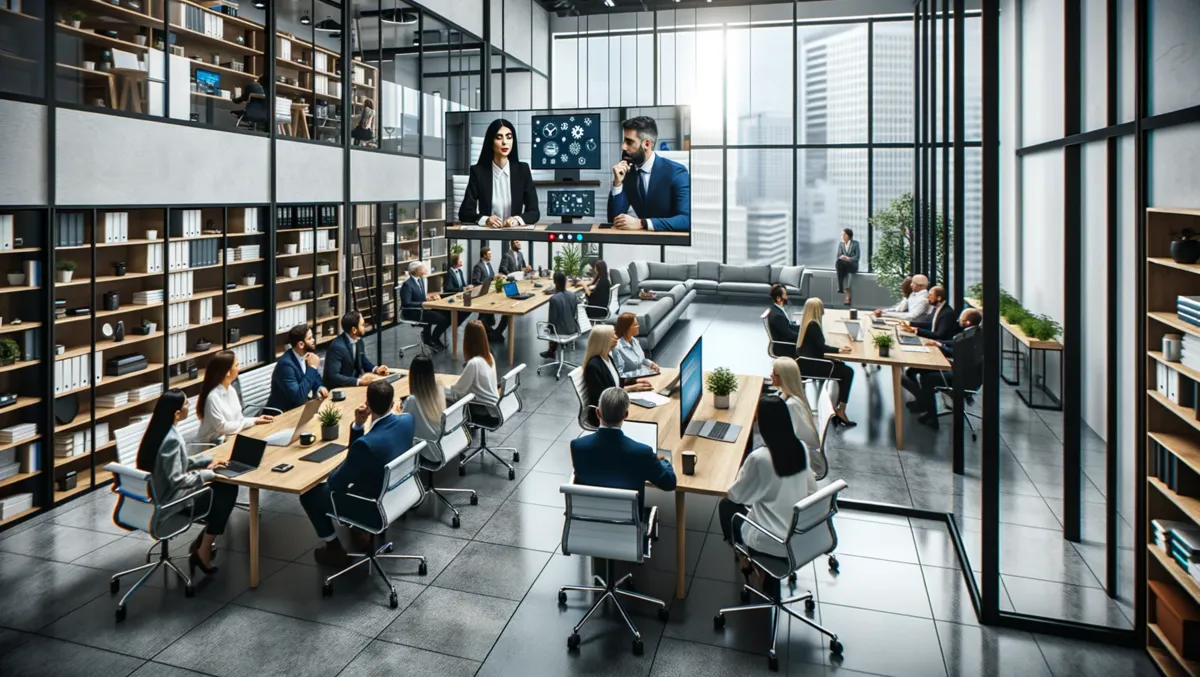 Spike in demand for Boom Collaborations' WFH conferencing kits
Boom Collaborations, the developer of professional-grade video and audio conferencing hardware, has noted a significant rise in demand for its work-from-home (WFH) conferencing kits. The company reports a significant 28% surge in demand for their WFH conferencing kit led by its plug-and-play MINI camera and GIRO wireless audio speaker. Furthermore, its UNO vertical video bar, ideal for personal use, has seen a 24% acceleration in sales during 2023.
Boom Collaborations was co-founded by Fredrik Hörnkvist and Holli Hulett in 2020, with the goal of addressing current and future video conferencing trends through agile, innovative hardware solutions. Holli Hulett, a co-founder of the company, commented, "There's no doubt professional grade video and audio is the key to successful hybrid working." As the pandemic-induced WFH practices are now stabilising, businesses are increasingly looking to develop longer-term strategies for remote work, with higher quality video and audio equipment playing a key role according to Hulett.
Around 60% of businesses globally now have work-from-home policies, as the world adapts to the post-pandemic workplace. The well-implemented WFH policy can significantly boost productivity and reduce costs for corporations. Hulett further highlighted the importance of quality equipment for remote work, stating, "30% of all employees are full-time remote workers while 62% work from home occasionally. The right equipment can significantly boost productivity while saving corporations money."
The Boom MINI camera, a notable part of their best-selling line-up, features a 1080p resolution with a wide-angle 90-degree field of view, advanced focus technology, low light optimisation, and two highly sensitive microphones. The Boom GIRO audio device features a 360-degree omnidirectional microphone pickup and full-duplex HD audio, allowing users to enjoy wireless audio via Bluetooth or USB connection directly to a computer.
The company's primary goal, as stated by Hulett, is to facilitate "better meetings, simply". Fredrik Hörnkvist, the other co-founder of the company, seconded this by saying, "Meeting equity has become one of the most important components for a successful hybrid work experience. People need to be seen and heard clearly in equal quality wherever they are based."
Hörnkvist further highlighted the necessity of reliable equipment in the remote work ecosystem, declaring, "Everyone needs an equal voice and presence so they don't become alienated and feel inferior. The performance of equipment at home needs to match that in the office." Ever since the pandemic-induced hurry to accommodate remote work, businesses are now moving towards investing in proper equipment for longer-term remote work implementation. The company's WFH conferencing kit, followed by the UNO vertical video bar, has thus become more popular amidst these developing trends.