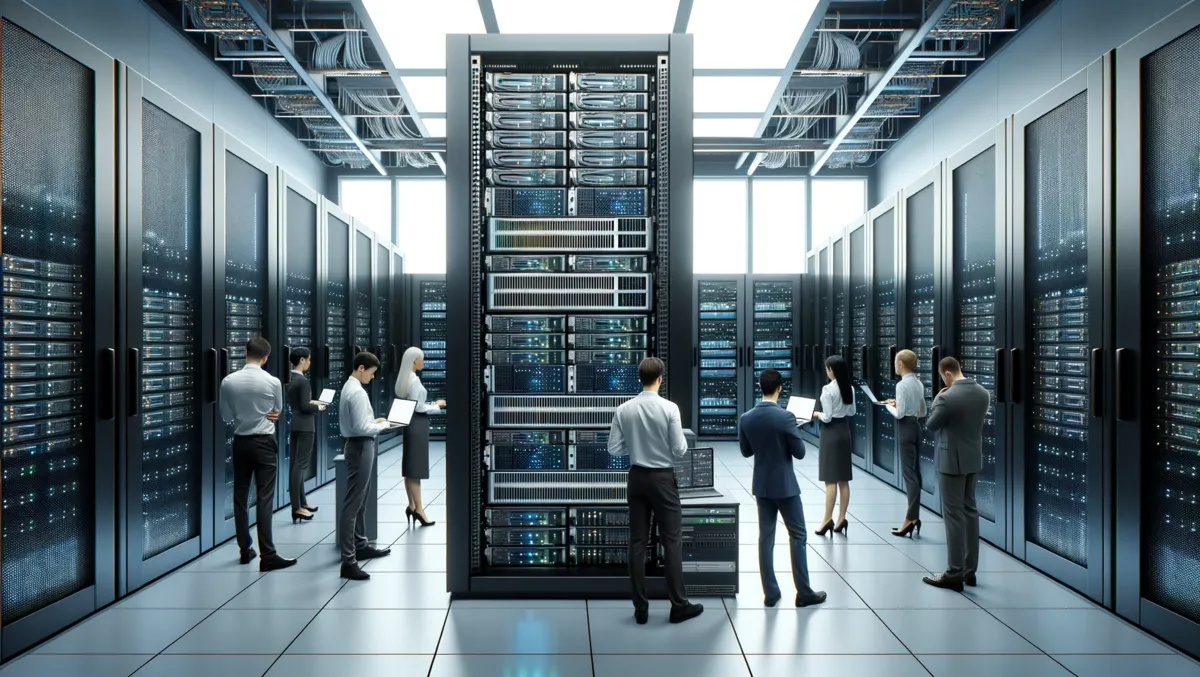 Alcatel-Lucent Enterprise unveils high-capacity OmniSwitch 9912 chassis
Alcatel-Lucent Enterprise, a provider of communication, networking and cloud solutions tailored to customer requirements, has made an announcement regarding the launch of their latest high-capacity modular chassis, the OmniSwitch 9912.
This new addition to its offering is a result of evolving performance requirements in Enterprise Core and Data Centre networks, fulfilling the demands for network expansion with strong protective capabilities for existing networks.
The OmniSwitch 9912 is seamlessly integrated with the existing OmniSwitches to support large-scale virtualised networks. Additionally, the design endows substantial flexibility with a range of port speeds from 1G to 100G, enabling networks to be designed for extensive longevity, expanding incrementally as necessary.
Stephen Robineau, EVP of the Network Business Division at Alcatel-Lucent Enterprise and President of ALE USA, expresses his excitement over incorporating the Alcatel-Lucent OmniSwitch 9912 into the OmniSwitch portfolio.
This addition extends significant advantages to medium and large-scale customers operating in diverse sectors and geographic regions. It empowers them with adaptable solutions that protect their current investments and provide the scalability needed to accommodate their evolving requirements. This new offering is designed meticulously to enhance flexibility and foster growth opportunities for Alcatel-Lucent Enterprise's valued customer base, contributing to its ongoing success and adaptability in an ever-changing technology landscape.
Stephen Robineau says: "We are excited to announce the addition of the Alcatel-Lucent OmniSwitch 9912 into the OmniSwitch portfolio."
"This offering creates new opportunities across all regions and vertical markets for mid to large customers, helping them protect their existing investments with flexible solutions that allow them to grow as needed."
The OmniSwitch 9912, equipped with AOS 8.9R3, allows operators to construct a resilient network core with full redundancy and multiple connectivity options. Notable benefits of the OmniSwitch 9912 include high-capacity and high-bandwidth availability, a modular and flexible 12-slot chassis, 51.2Tbps switching capacity, extended security and future-proofing customers' core network.
Alcatel-Lucent Enterprise, with a rich history of over 100 years as a trusted advisor to more than a million global customers, is highly regarded for its exceptional track record in providing customised technology experiences to enterprises and enabling extensive connectivity solutions. ALE stands out by delivering networking, communication, and cloud solutions designed to meet the evolving needs of businesses in the digital age. Whether cloud-based, on-premises, or hybrid models, ALE tailors its services to align with modern business requirements.
Furthermore, ALE demonstrates a steadfast commitment to ensuring its customers' success by incorporating robust security measures within every solution while prioritising environmental sustainability and minimising its ecological footprint. This dual focus underscores the company's dedication to fulfilling customer needs and contributing to global sustainability efforts.
Alcatel-Lucent Enterprise, headquartered in France and boasting a network of over 3,400 global business partners, effectively combines a far-reaching international presence with a dedicated local focus, showcasing its extensive ability to deliver networking solutions worldwide.