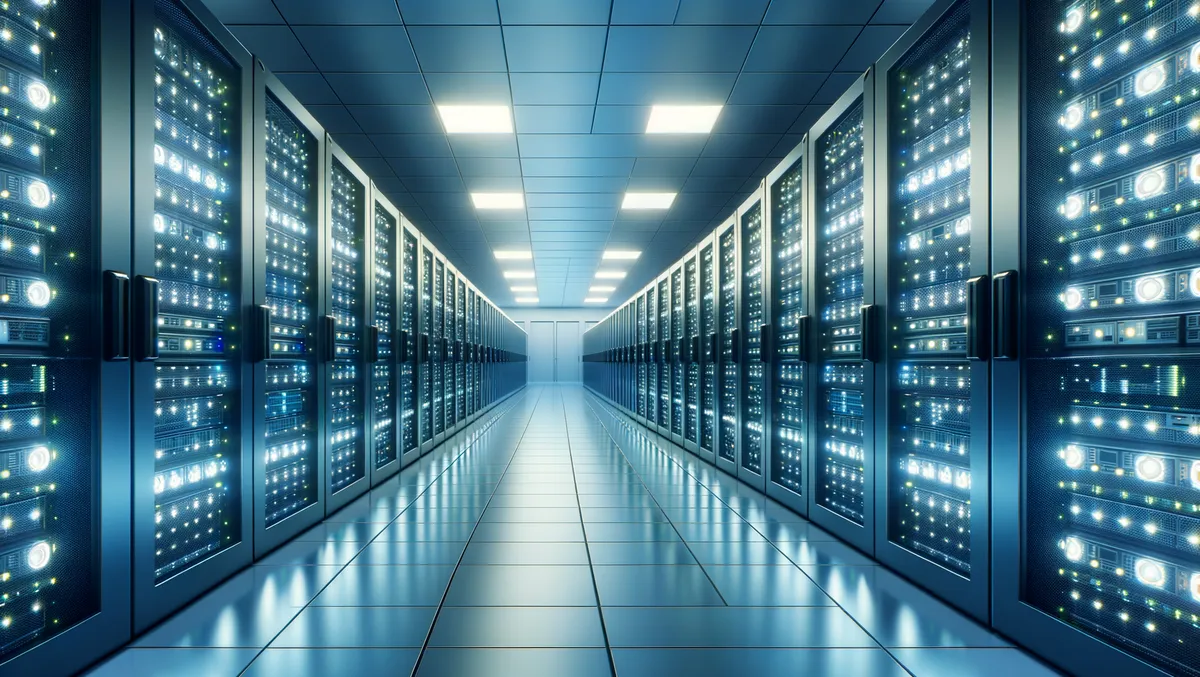 iXsystems unveils TrueNAS Enterprise F-Series for high-performance storage
iXsystems, the firm behind TrueNAS, has announced the general availability of its new flagship series of storage appliances, the TrueNAS Enterprise F-Series. Alongside the hardware launch, the company is also unveiling the most recent version of its TrueNAS SCALE (23.10) software.
These all-NVMe models are intended to provide maximum performance, reliability, and density for the most demanding workloads while significantly reducing power consumption, space requirements, and total cost of ownership (TCO). With 30TB NVMe drives, a single 2U system can accommodate 720TB of highly available storage.
The TrueNAS Enterprise F-Series appliances come equipped with TrueNAS Enterprise 23.10 and offer IT organisations an additional option to address demanding performance requirements while taking advantage of open-source opportunities.
The new solution from iXsystems supports data-intensive applications, such as AI/ML, containerisation, virtualisation, content creation/editing, database servers, gaming, and more. It is suitable for enterprises, governments, health organisations, service providers, media creation, educational institutes, research bodies and other organisations needing high-performance storage.
The TrueNAS F-Series Storage offers two models: F100 with 30GB/s bandwidth per node and F60 with 20GB/s bandwidth per node. It provides high-performance NVMe-powered storage with low latency and bandwidths exceeding 20GB/s.
Advanced hardware design ensures resilience and drive density while superior scalability enables the F-Series to scale from a few terabytes to 720TB in only 2U. Both scale-up and scale-out technologies are used to increase capacity. A dual-controller architecture ensures continuous accessibility, preventing data downtime. The F-Series maximises data mobility by providing vast connectivity options and is prepared to meet the challenges presented by modern business applications.
Dave Raffo, Senior Analyst at The Futurum Group, commented on the equipment's release: "Support for demanding workloads is the top reason organisations are looking for NVMe storage, and part of choosing NVMe is to future-proof their environment."
"With high-performance appliances at a fraction of the price of many NVMe systems, TrueNAS Enterprise is an increasingly interesting choice for organisations to consider."
The Linux-based TrueNAS Enterprise 23.10 is available across the iXsystems appliance portfolio, providing storage, computing, and container solutions for a flexible and feature-rich storage environment. This platform offers unique KVM virtualisation, native container support, Kubernetes integration, and the ability to scale up to 1,200 drives and 25PB+ in a single system.
TrueNAS Enterprise 23.10 is based on the robust OpenZFS 2.2 filesystem, offering impeccable data integrity and superior storage features to meet the most data-intensive business needs.
On the introduction of TrueNAS Enterprise 23.10 and the TrueNAS F-Series Storage line, Morgan Littlewood, Senior Vice President of Product Management for iXsystems, said, "The unveiling of TrueNAS Enterprise 23.10 and the TrueNAS F-Series Storage line emphasises our relentless drive to offer leading-edge, open-source storage solutions."
"We are excited about the value these solutions will bring to users as they support the industry's most demanding Media and Entertainment (M&E) and IT workloads."
The TrueNAS Enterprise F-series appliances and TrueNAS SCALE 23.10 are now available for users and enterprises. The latter is accessible to download. The pricing of the TrueNAS F-Series depends on each system's configuration.