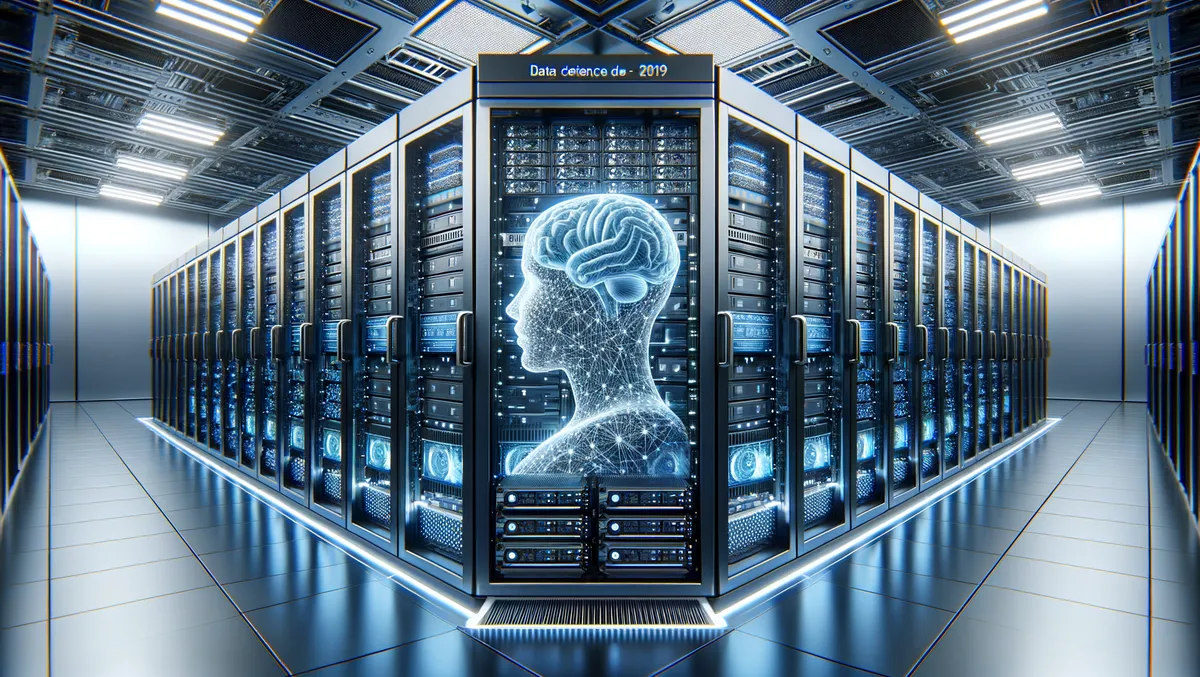 Pure Storage enhances AI offerings & receives NVIDIA DGX BasePOD certification
Pure Storage has enhanced its storage offering for artificial intelligence (AI) use cases. This is accompanied by ongoing customer momentum across global AI deployments. As one of the initial enterprise data storage suppliers to attain NVIDIA DGX BasePOD certification, and through its collaboration with Cisco in delivering new Cisco Validated Designs for FlashStack for AI, Pure Storage is continuing to afford enterprises with reliable, streamlined access to data in support of new AI applications, which underpin modern, scalable business outcomes.
Pure Storage's unrivalled platform provides exemplary efficiency and performance at every stage of the AI process, from data preparation to model training and inference. Regardless of where corporations are in their AI journey, Pure Storage provides the necessary infrastructure support. Powering the world's leading AI projects, Pure Storage enables customers to implement AI initiatives at any scale, with a flexible data storage foundation that grows and adapts as their needs evolve.
Since the launch of FlashBlade in 2017 and AIRI, its AI-Ready Infrastructure reference architecture co-developed with NVIDIA in 2018, Pure Storage has been at the forefront of optimised AI storage. Today, Pure Storage has become one of the first enterprise data storage vendors to receive the NVIDIA DGX BasePOD certification. The AIRI, which is built on the NVIDIA DGX BasePOD reference architecture for AI and incorporates the most recent FlashBlade//S storage platform, significantly accelerates and simplifies AI scaling and deployment, allowing enterprises to focus on delivering valuable insights rather than managing IT.
In collaboration with Cisco, Pure Storage is guiding IT teams through the unchartered waters of new AI application stacks and data pipelines through the FlashStack for AI and its new supportive validated designs. The recent tested and proven Cisco Validated Designs (CVDs) with AI-accelerated FlashStack and NVIDIA AI Enterprise software for virtualised and containerised environments serve as automated guides for enterprises wanting to adopt common AI models for generative AI, Large Language Models (LLMs), computer vision, and more. IT teams can efficiently and securely deliver AI infrastructure at scale, enabling data science teams to get projects into production quicker and with less risk.
A variety of AI workloads are often deployed in containerised environments to enable data scientists to act quickly with model training and predictions. In tandem, platform engineering teams must deal with the associated intricacy of providing self-service, data resilience, and efficient use of storage in multi-cloud environments. Portworx by Pure Storage allows enterprises to hasten data science productivity with the rapid creation of notebooks and pipelines and eliminates data transfers between differing types of storage or multi-cloud regions.
Ajay Singh, Chief Product Officer at Pure Storage, shared how "Pure Storage anticipated the rapid rise of AI at its inception, delivering the high-performance, efficient, and container-ready storage platform the industry needed to capitalise on and truly derive value from the massive amounts of data used to fuel this technology." Singh comments regarding the importance of Pure Storage's contribution to enterprise AI deployments, expressing his excitement to continue "empowering organisations to navigate the complexities of AI with confidence."
Pure Storage is keenly aware of the central role AI plays in altering applications and infrastructure. With the assistance of FlashStack for AI workloads, backed by the recently announced Cisco Validated Designs, IT organisations can launch a validated architecture for AI workloads. This reduces design and investment risks while building a data, compute, and storage infrastructure for the AI data pipeline, enabling data scientists to concentrate on delivering AI solutions for superior business outcomes. Jeremy Foster, Sr. Vice President and General Manager at Cisco Compute, shares this sentiment.
Currently, Pure Storage assists more than 100 customers across a diverse range of AI use cases, including self-driving cars, financial services, genomics, gaming, manufacturing, and others. A range of testimonials is available on request, showcasing how clients such as Aera Technology, NCSOFT, St. Joseph's Health, and the German Cancer Research Centre (DKFZ) have benefited from Pure Storage's expertise with transformative results.
With its long-established preparation for the rising demand for AI, Pure Storage offers a high-performing, efficient, and container-ready data storage platform to fuel advanced enterprise AI initiatives. Many companies seek to truly operationalise AI but struggle without the correct data storage infrastructure in place. Pure Storage provides an automated, future-proof storage solution designed for AI that adapts to evolving needs, catering to a wide spectrum of high-performance AI requirements.